SWIFT CHEMICALS

Is one of Southern Africa's leading chemical distributors. We supply over 20 000 metric tons of high-quality petrochemical and related products each year, including aromatics, aliphatic alcohols, ketones, acetates, blended solvents and intermediates.
To be the leading chemical distributor in Southern Africa
To act ethically and to treat our staff, customers and suppliers with a high level of respect, while offering the highest-quality products at competitive prices with outstanding service
THE INDUSTRIES WE SERVE INCLUDE:
With 20 years of combined experience in the chemical industry, brothers Vijan and Diven Naidoo created Swift Chemicals with the vision of being the biggest and most trustworthy chemical distributor in the SADC region.  
Established in 2012, Swift Chemicals rapidly grew its share of the South Africa market. Within a short space of time the company has gained the reputation of being the leading distributor.
Swift Chemicals distributes chemicals of the highest quality from the largest chemical producers from across the globe.
We have steadily increased our investment in people and infrastructure, with continuous upgrades to our facilities. This enables us to achieve optimal performance and provide the fastest turnaround times to our valued customers.
Over the years, Swift has earned the reputation of being the most reputable chemical distributor in the SADC region. We supply the largest organisations in each manufacturing sector in the country.
We specialise in the distribution of break bulk into the various industries that we serve
Our product range largely comprises solvents and associated products used by the various sectors that our customers operate in. In addition, we work with our customers to create custom-designed formulations to suit their applications. Swift has developed over 50 custom blends/formulations, and is able to offer premium products at the most competitive prices in the industry. Most of these products have become household names within their respective industries.

SOME OF OUR PRODUCTS INCLUDE: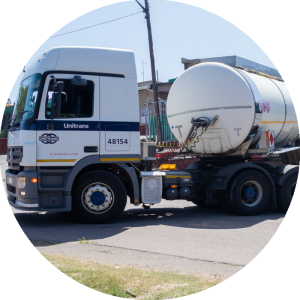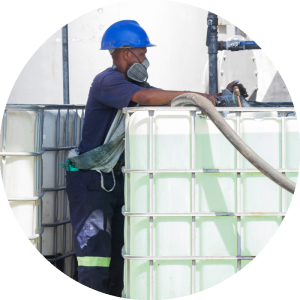 OPERATIONS AND WAREHOUSING
Swift Chemicals utilises multiple sites within the Queensmead Industrial Park area in Durban, South Africa.
Our combined facilities are capable of holding in excess of 600 000 litres of hazardous material at any one time. Our teams are capable of operating 24-hour shifts to keep up with customer demand.
LOGISTICS
Swift Chemicals has its own fleet of trucks certified to carry hazardous materials to our local customers. Meeting and dispatching these orders is often executed within 5.5 hours, making Swift Chemicals a trusted supplier to its clients that operate Just-In-Time (JIT) manufacturing processes.
We have a reliable network of transporters that work tirelessly to manage our distribution outside of the KwaZulu-Natal province, and into Africa.
COMPLIANCE
Delivery of high-quality service and products to customers is of paramount importance to Swift and we continuously assess for areas of improvement. We are ISO 9001:2015 compliant and this places great emphasis on Risk Management and Quality Management.
Address:
5 Martin Drive
Queensmead Industrial Park
Durban, 4147
Office:
+27 (0) 31 464 0713
Emergency:
+27 (0) 84 677 2385
Email:
info@swiftchemicals.co.za
Swift Chemicals wishes everybody all the best with regard to the current Covid 19 crisis. We urge anyone that is not providing an essential service to please stay home. For more information regarding the pandemic, please visit this site. Be safe!